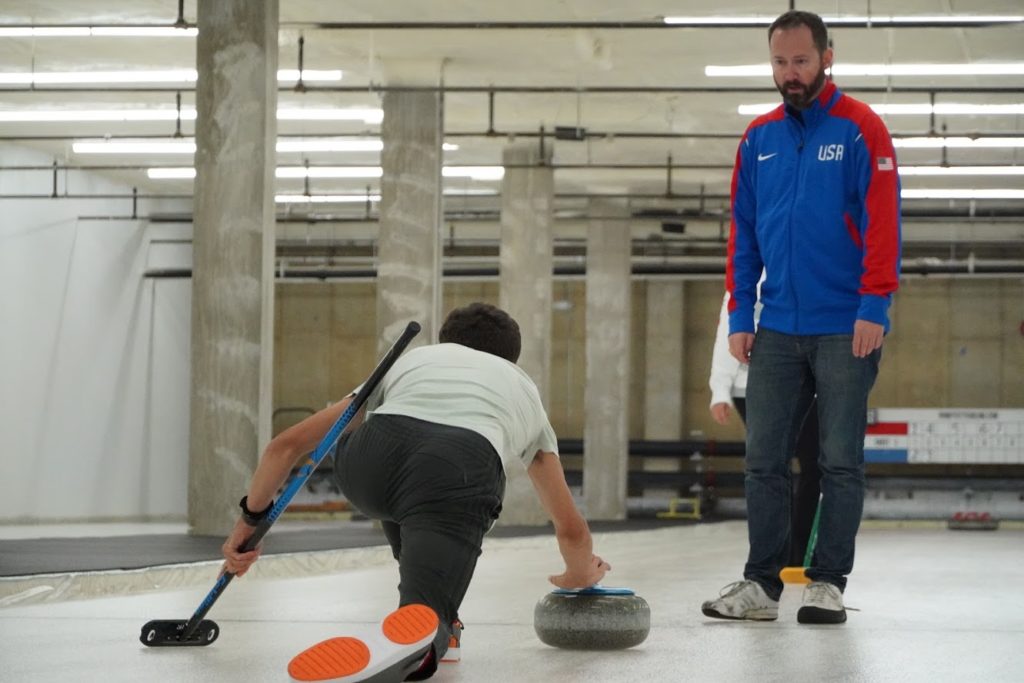 Learn to Curls are events that we hold through out the year that allow anyone who is not a member of our club to try curling out for an evening. Absolutely no experience is necessary. We will provide everything needed to get you on the path to becoming an Olympic class curler.
So you want to learn about curling and maybe even try it yourself. You will find everything you need to know here as well as how to sign up for one of our Learn To Curl sessions. Dates may be available throughout the season – check back for more opportunities.
Introduction to Curling: We have an off-ice discussion lead by one of our members about the basics of curling, history, etiquette and safety. This is not a class, it is a conversation. Questions are always welcome.
On-Ice Lesson: Our members will take you on the ice and teach you how to deliver and sweep stones.
Game Play: We will put it all together and get you playing a few ends. Part of this will be talking about strategy as the game progresses.
Broomstacking: After finishing on the ice, we will sit down for a little question and answer about curling, our club, leagues or anything else curling related.
Several of our members will always be on hand to help you along and to answer any questions you may have! You do not need any special equipment or any prior experience. We only ask that you bring a clean pair of shoes that you are not wearing when you walk in so we can keep the ice clean and to dress warmer since you will be on the ice.